ASN Inc. IoT Controllers and Sensors
Smart Parking Solution Architecture
The parking sensors are battery-based wireless and designed to work for at least five years, so the installation does not require any infrastructure. The mounting of the sensors is on the surface (asphalt / concrete), and can be attached both by three screws designated residence or with special adhesives (bottom structure outlets hive shaped sensor that enables a large contact area with the glue used to maximize grip).
The range extenders (routers) communicate with sensors and wireless range extenders area, and consume DC power of 5 volts (low power). These range extenders can be layouts in street lighting fixtures – as we offer the integrated solution – control lighting and parking with Comexys (see attached brochure).
The gateway communicates with a wireless range extenders (routers) on the one hand and the server / cloud on the other side, and require a 5 V power. Communication toward the server can be wired / wireless or cellular.
Each gateway supports up to 30 routers, each Router supports up to 600 sensors. One Gateway can communicate with up to 18,000 sensors.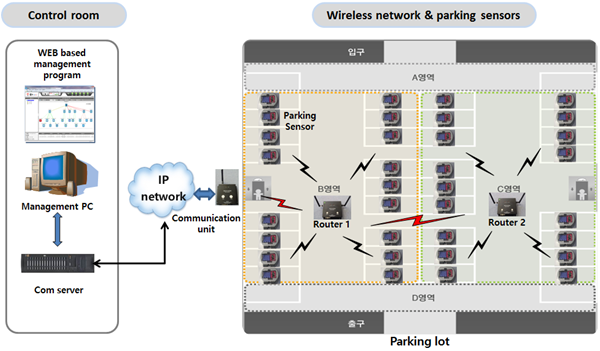 Parking Availability Sensors
ASN Inc. parking sensor contains two internal sensors: an optical sensor and a magnetic sensor, and has very high, over 98 percent, accuracy in identifying available / occupied parking space. Only when the combination of data from both sensors aligns, you receive the notification required. 2 percent inaccuracy appear because of unusual shape of the parked car
The sensor is rugged and built to survive pressure up to 5 tons. The sensor comply to IP67 standard, and is designed to withstand harsh environments. The sensor operates on internal batteries and is designed to work continuously for at least five years.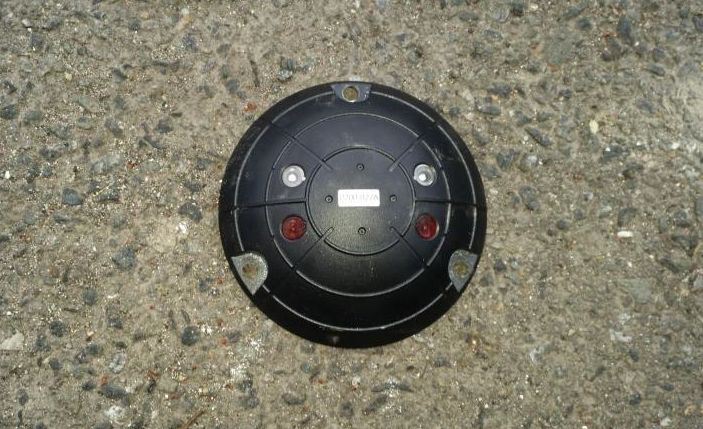 Operational environment

Temperature: -20°C~80°C(Working)/-40°C~80°C(Store)
Water Proof: Support IP-67

Sensing Technology

Magnetic Field Sensor
IR Sensor
RF Radar

Power

Battery: Lithium(3.6V)/ 5 years or longer

Dimension

Diameter: 150mm
Height: 35mm
Weight : 260g

RF Specification

424Mhz : 20ch
434Mhz : 10ch
RF Output : Less than 10mW
Communication between sensors
Gathering data from Parking Sensors
Receive up to 600 Sensors in real time
Support "Star mesh" communication between Repeaters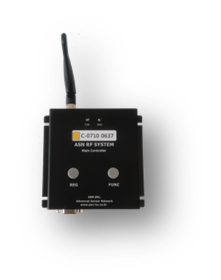 Operational environment

Temperature: -20°C~80°C(Working)/-40°C~80°C(Store)
Water Proof: Support IP-67

Sensing Technology

Magnetic Field Sensor
IR Sensor
RF Radar

Power

Battery: Lithium(3.6V)/ 5 years or longer

Dimension

Diameter: 150mm
Height: 35mm
Weight : 260g

RF Specification

424Mhz : 20ch
434Mhz : 10ch
RF Output : Less than 10mW