Unified Web Interface
All features of Areashell are available from any web-browser from any workplace through the unified, fully web-based user interface. Areashell is compatible with any modern web browser including Chrome, Firefox, Safary and Internet Explorer.
With using a web browser it is possible to configure hardware, manage cardholders and access privileges, monitor current situation, control hardware run reports and do other tasks from any device, from any workplace, from any network.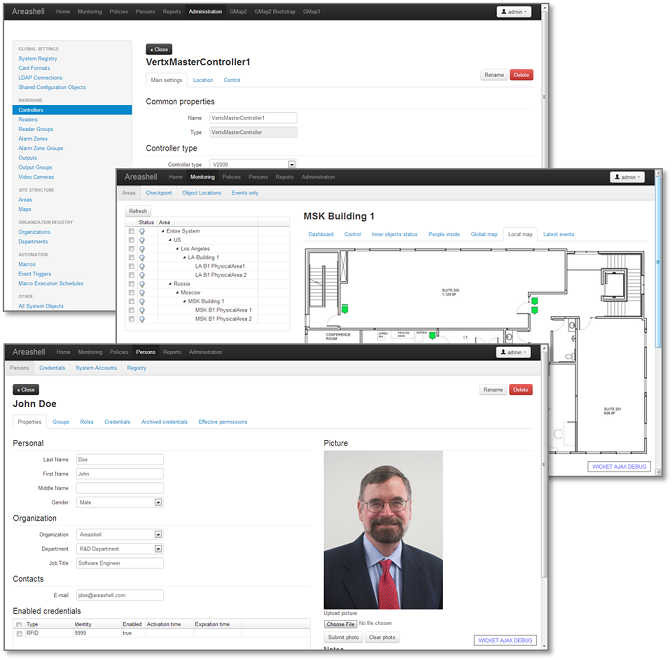 ---
Enterprise Class Architecture
Areashell is a standard Java EE based application and supports all required enterprise features such as:
Users authentication through enterprise users directories (including MS Active Directory, LDAP, Virtual Directory)
Encrypted communication between server and clients
IP-based communication with security hardware
Compatibility with different hardware, operating systems, virtual platforms, web servers, application servers and database servers.
---
Flexible Deployment
Areashell provides great flexibility of deployment. With Areashell you have a choice how to deploy your access control system: in cloud or on premise. In both variants you can securely control the system from any workplace, including mobile devices, and integrate your system with locally installed security hardware and other information systems.
---
Best Security Hardware
Areshell supports the best physical access control and security hardware available on the market:
HID Global VertX EVO/EDGE EVO Access Control Network Controllers and Card Readers for Physical Access Control Systems
ASN Inc. IoT Controllers and Sensors for Indoor Positioning and Smart Parking Solutions
HID Global VertX EVO/EDGE EVO access control network controllers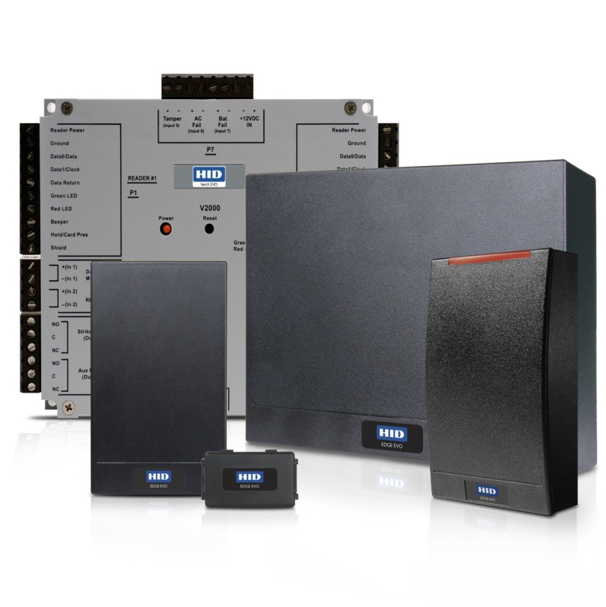 Read more…
ASN Inc. Indoor Positioning and Parking Monitoring Controllers and Sensors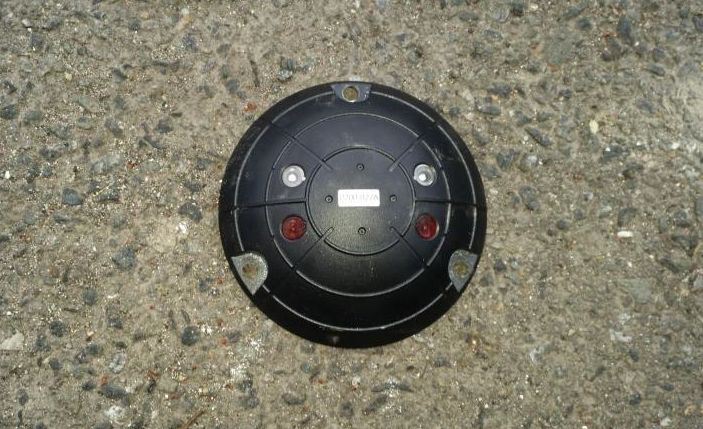 Read more…