Universal platform for Security, Physical Access Control, Parking Management, and Monitoring Systems.
Universal Security and Monitoring Platform
Areashell is an intuitive & flexible solution for enterprise physical access control, security and monitoring systems with many
features to consider. Let's take a look at a few!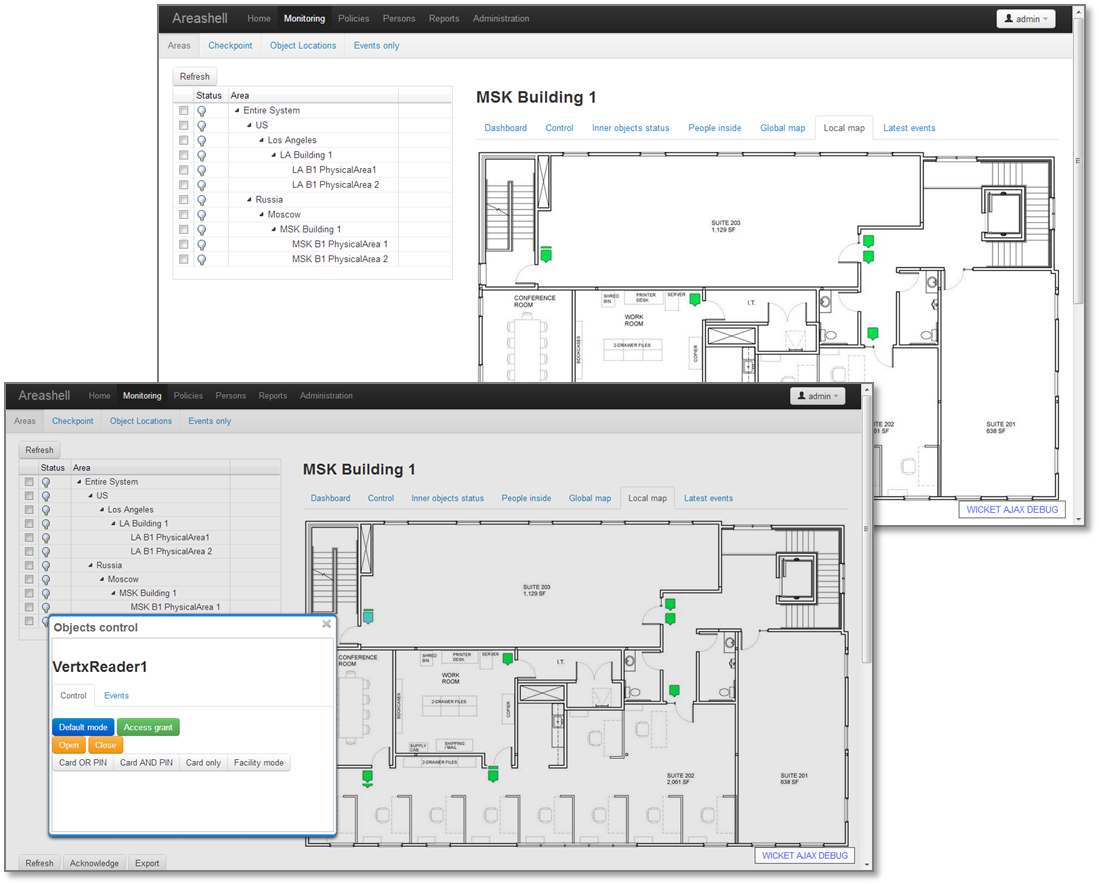 Fully web-based interface provides all features for managing, monitoring, and controlling all objects in the system. Multiple solutions, working in one system, tightly integrated. Great flexibility on all devices and platforms.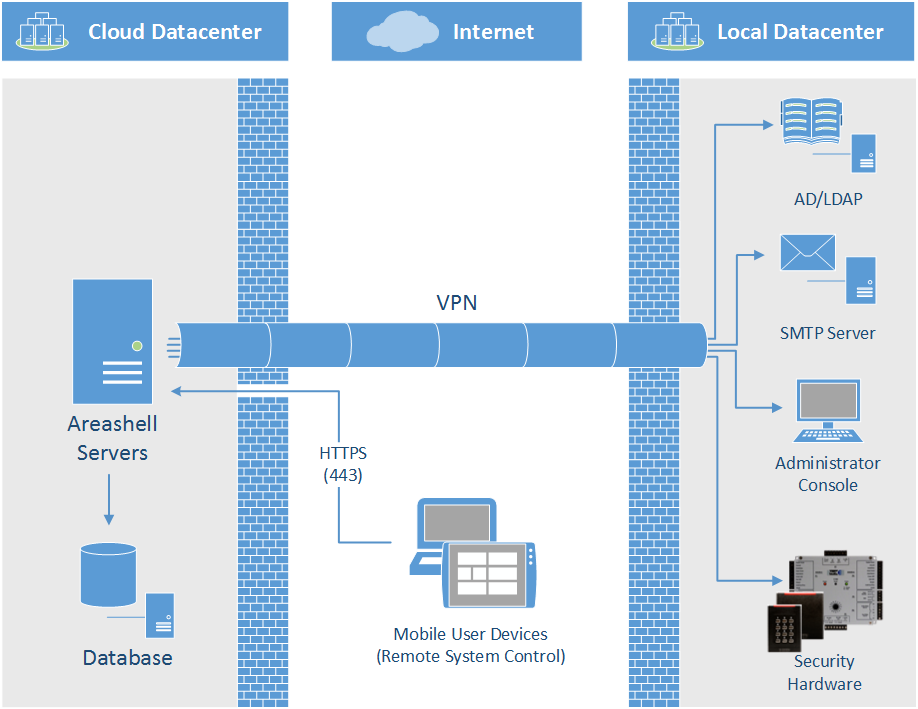 Can be installed on premise, in a private cloud, or can be used as a service from Areashell cloud. Multitenancy - can be used by service providers to create their own SaaS solutions.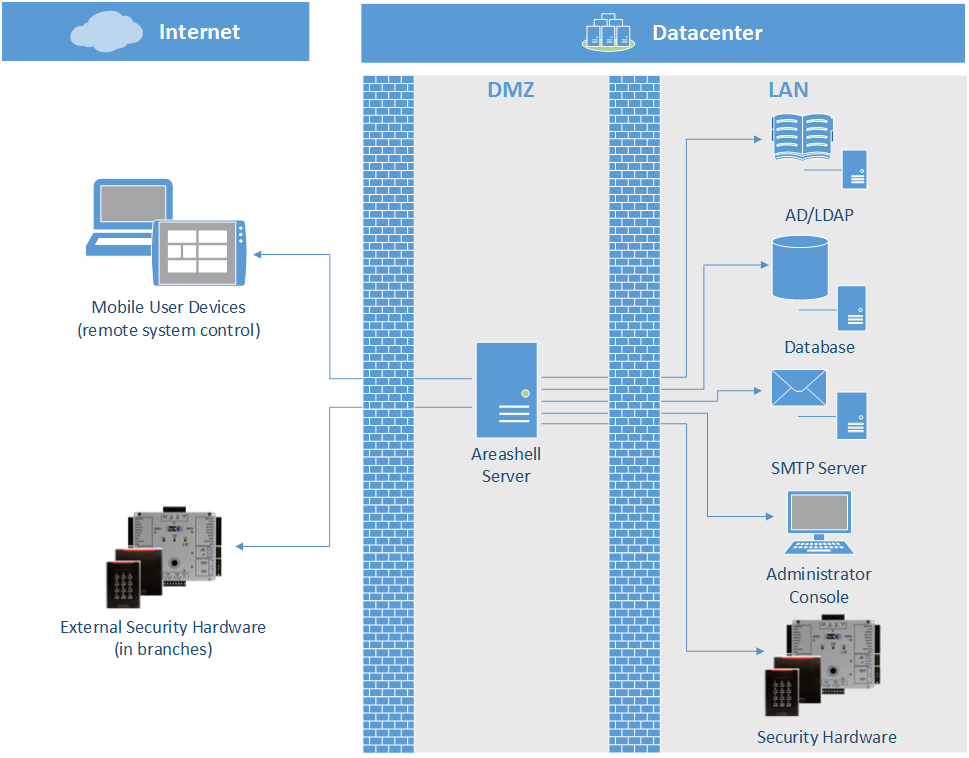 Integration with Enterprise Information Systems, Active Directory, LDAP Directory, Email servers.
Ready to import users from your existing access control system.
You can import into Areashell users with RFID-cards, system accounts, access permissions, user groups, photos, custom additional fields.
Areashell - the most flexible solution
for building your physical access control, security, and monitoring system.